ProgettoMondo Mlal is a leading italian non-governmental organization for international cooperation with headquarters in Verona. Over 45 years, we have implemented more than 330 projects in 22 countries, in Africa, Latin America and Europe. Privileged targets of our initiatives are younger generations. ProgettoMondo Mlal embodies an idea of the world where young people are a driving force capable to pave a way out from poverty towards the construction of a fairer, prosperous and sustainable global society. Youth comprise nearly 30 per cent of the world's population. The involvement of today's youth in development decision-making is critical to the long-term success of any programme or initiatives. In our vision, empowering young generations and actively involving them in the promotion of economic, social and environmental development creates new opportunities for all.  In Europe, educating youths to global citizenship and environmental sustainability is one of our key commitments. We offer learning paths to make girls and boys become environmentally conscious leaders able to promote environmental sustainability in others. That is our contribution to build up a new, possible world!

Association For Supporting Youth Initiatives "CZ-ART" was established by young people to promote activities created or invented by youngsters from the City of Częstochowa as well as city surroundings. Motto of Association CZ-ART is "created by young people for young people". Our target group consist of young people in age 15 – 30. We are willing to give them chance that their initiatives and ideas come into being.

Founded in 2001, Youth Association Breza is a part of Croatian social welfare system. Our Living Communities give a place to stay to socially disadvantaged youths. From 2004, Breza has been organizing "World without borders", an international cultural festival for children and young gathering a large number of participants of all ages together with single or groups of artists. Since 2005, Breza has started the project "Counselling for family" to help children, youth and adults through a psychological support. In 2001 "Dokkica – Children creative house" arose from Breza and in 2011 it became an independent association. This project is in accordance with Draft of National Strategy for prevention of behavioural disorders among children and adolescents.

kate Umwelt & Entwicklung is a nonprofit organization for education for sustainable development and sustainability consulting. We are committed with passion to ambitious environmental protection and international climate justice. We promote a resource-efficient lifestyle leading to well-being and quality of life without untempered material growth. We focus on eco-sufficiency and sustainable consumption and do not want to live life at the cost of others.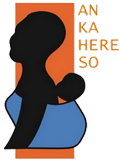 An Ka Here So's mission is to support Burkinabe people in meeting higher standard of health and to promote their development. To achieve its goal, the Association An Ka Here So can rely on the professionalism of high skilled human resources with 15-years of experience in the field of health and social sciences. In the vision of the association, to assure decent health standards is a pre-condition and a necessary step to favour the activation of communitarian mechanisms leading to an overall improvement of the living conditions of the population. Health problems are, in the most of the cases, directly linked to environmental standards and influenced by the scarcity and loss of natural resources as a consequence of a model of development which does not integrate the principle of sustainability. Given the direct effects that a more rational use of common resources, such as water, may have on the lives of people, the association has been engaging, since its constitution, in initiatives of awareness raising in the field of MDG-7 targeted to local communities.
INSTYTUCJE WSPIERAJĄCE

The University of Milan is a public teaching and research university, a leading institute in Italy and Europe for scientific productivity, with approximately 65,000 students. The Department conducts and coordinates research and teaching programs in the fields of arts, cultural heritage, environment, and related practices and behaviors. Those themes are developed through interdisciplinary and international collaborations. The research activity is organized through 4 Sections: Archeology, Fine Arts, Geography, Anthropology, Psychology (GAP), Music & Performing Arts.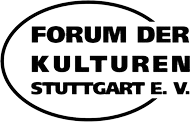 The Forum of Cultures is the umbrella organisation of the migrants associations and intercultural facilities of Stuttgart. Its activities and projects are in the areas of culture, education, development cooperation, education of parents in the associations, qualification for the migrants associations, sponsorship of associations' projects of civic involvement, networking on municipal, provincial and federal level. Particularly notice deserves the "Sommerfestival of Cultures" which takes place annually and which has by now more than 60 000 visitors, as well as the publishing of the intercultural town magazine "Encounter of Cultures – Intercultur in Stuttgart".

The World Biodiversity Association is a not-for-profit organization founded in 2004 at the Museum of Natural History of Verona with the main objective to give a contribution to discover and save biodiversity. The Association has two missions: "Discovering biodiversity", to contribute actively to the inventory of the biological diversity of our planet, through naturalistic expeditions to the biodiversity hot-spots, and "Conservation by education" to confirm the fundamental role of education in the conservation of natural environments. WBA expeditions involve zoologists and botanists of several Universities and Museums. The results of the investigations are published in scientific publications edited by WBA: "Memoirs on Biodiversity" "WBA Monographs" and "WBA Handbooks". WBA organizes the annual "Biodiversity Day" and together with "Fundacion Otonga" (Ecuador) bought tens of hectares of tropical rainforest in Ecuador. WBA is supported by a Scientific Committee consisting of academics, botanists, and zoologists.